Industry News
PAKISTAN HALAAL AUTHORITY BILL
September 26, 2016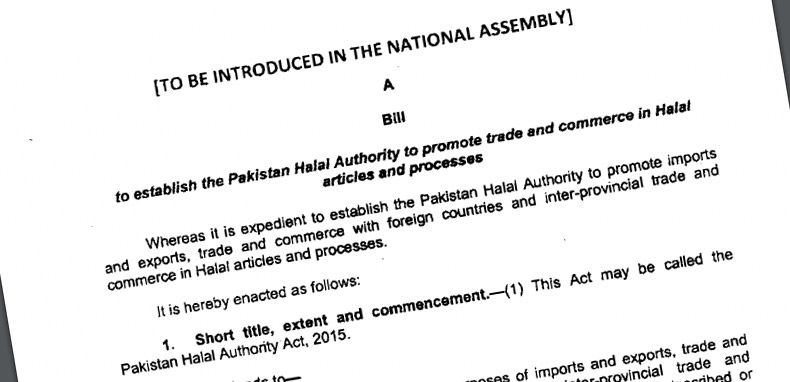 Jamiat Ulema Islam (Fazal ur Rehman Group) has presented its religious and national reservations regarding halaal Authority Bill presented in the Parliament on 25th November, 2015.
These reservations are aimed to provide proper guidance to the government in religious matters in order to establish an authoritative institution. This institution will be compliant with Shariah and Constitution of Pakistan; and the citizens of Pakistan can trust its verdict to consume edible products, and local industries will develop and progress, and will be an ideal institution not only in Pakistan, but in Islamic community.
The reservations were marked from religious and technical grounds; however, initially two basic points were raised in the National Assembly:
According to OIC/SMIIC halaal standards, initiating and importing mechanical slaughtering in Pakistan is very harmful.
Bill does not contain section for Import; even though, it is very vital to be part of the halaal Authority Bill.
Establishment of halaal Authority is also good for our economy. At this moment, the volume of halaal industry is 300 Billion, of which 85 percent is controlled by Non-Muslims and Muslim countries only have 15%. Of this 15%, Pakistan has contributes only up to 0.24%.
Source Pakistan halaal Authority Bill Report
---
Jakim: New halaal logo for Muslim-made products illegal without our certification
September 26, 2016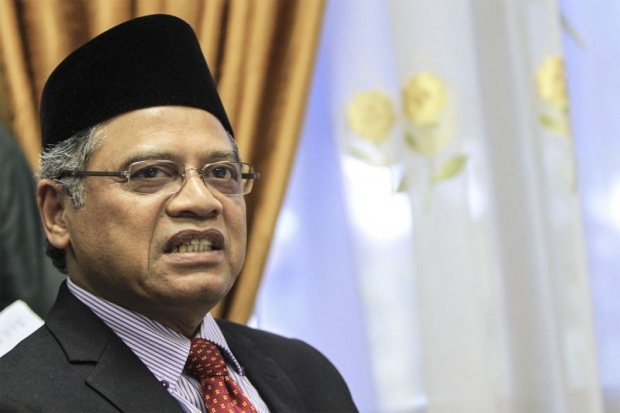 Jakim director-general Tan Sri Othman Mustapha said the proposed new halaal logo for Muslim-made products would not be legal unless certified by existing regulatory authorities. — File pic
KUALA LUMPUR, Sept 26 — The proposed new halaal logo for Muslim-made products is illegal unless certified by existing regulatory authorities like the Department of Islamic Development Malaysia (Jakim), its director-general Tan Sri Othman Mustapha has said.
Othman said the Malaysia Institute of International Islamic Cooperation's (Ikiam) and Rubber Industry Smallholders Development Authority's (Risda) joint initiative for the new halaal logo may a good objective, but could be unlawful.
"If Ikiam and Risda intends to directly issue the new logo for Muslim products by Risda smallholders, then it contravenes the Trade Descriptions (Certification and Marking of halaal) Order 2011 which clearly states that only Jakim, Jain and Main are the competent authorities in issuing halaal certification," he said in a statement posted on his Facebook account last night, referring to state religious affairs departments and state Islamic religious councils by their acronyms.
"This is important to avoid any quarters including individuals or companies from simply issuing halaal certification," he added.
In order to avoid breaching the 2011 order, Othman said Risda has to first ensure that the halaal certificate by Jakim or state religious authorities have already been obtained by the products that will receive Risda's new halaal logo.
Othman also said he will seek further clarification from Risda on its intentions to issue the new halaal logo.
On Saturday, Risda chairman Datuk Zahidi Zainul Abidin was reported saying that the development body plans to launch the new halaal logo next year that will be issued by Ikiam only for products made by Muslims.
"The need for another halaal logo is to distinguish products that were produced by Muslims against that of non-Muslims besides helping Risda smallholding entrepreneurs and Muslim entrepreneurs make forays into the halaal markets locally and abroad," he was quoted saying by national news agency Bernama.
Zahidi, who is also listed as Ikiam's chairman, had said the additional new halaal logo on top of Jakim's existing halaal logo would help clear misgivings over the veracity of halaal products.
He had reportedly said that too few Muslim entrepreneurs applied for halaal certification at only 28 per cent against 72 per cent non-Malay entrepreneurs, while noting that only 11 per cent registered with the government's halaal Industry Development Corporation to export their products are Muslim companies and the rest are non-Muslim companies.
Source The proposed new halaal logo for Muslim-made products is illegal
---
Halaal Awareness seminar Lahore
May 08, 2016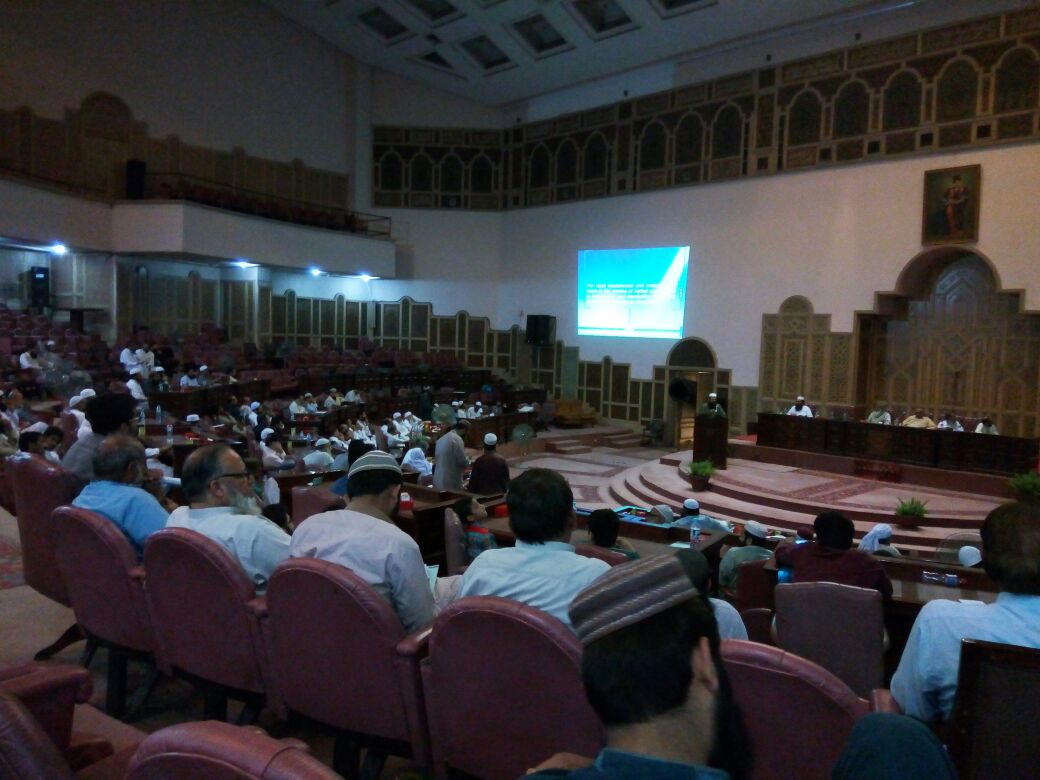 Muhtaram SANHA Management, _Assalaamu Alaykum_
Kindly note that Jamiyat Punjabi Saudagran-e-Delhi (Lahore) organised an Halaal Awareness seminar yesterday. SANHA was requested to give a presentation on Critical Ingredients in daily life food products.
Program agenda and time table is attached.
The program started according to the schedule. It was a well organised event. Almost 500 participants attended the seminar with great interest and discipline.
Our presentation started at 7:45 pm and finished at 8:45. The presentation could be viewed on below link:
Critical Ingredients in Food Medicine- Aiwan Iqbal
---
Japan's restaurants look to cater to the halaal food industry
January 03, 2016
As visitors from predominantly Muslims countries such as Indonesia and Malaysia are increasingly visiting Japan, food and beverage outlets and doing what they can to cater to this new up-and-coming industry.
TAITO WARD, Japan: In a sushi restaurant in Tokyo, a group of customers is shuffling in. They first take a quick glance at the menu to check if there's anything that might go against halaal rules.
The restaurant is only one of many in Japan that are looking to the halaal food market to expand their business, as visitors from predominantly Muslim countries such as Indonesia and Malaysia are increasingly visiting Japan.
However, there are also difficulties they face in catering to these customers.
"In Japan, places where they handle halaal seasoning are very limited," said manager of Sushi Ken Masao Ito. "I have had difficulty getting my hands on them. The fish itself is not a problem. (But) another problem is processed food."
However, they have managed to find alternatives. At Sushi Ken, the seasoning is made in-house. The radish roll tastes a little different, but is still delicious. At another Yakiniku, or grilled meat restaurant, its owners are doing even more to obtain halaal certification.
"They have to change all their ingredients, items," said chairman of the Japan halaal Foundation, Mohamed Nazer.
The restaurant has even prepared a whole new kitchen to be able to serve halaal meat. According to its manager, the cost of doing so has been high, though he stopped short of unveiling the exact amount.
"If things work out, we would like to be a halaal meat wholesaler to expand business," said manager of Pangu, Hiroaki Sato.
The restaurant eventually earned a stamp of approval, a boon for Muslims diners as a mosque is located nearby.
'MUSLIMS CAN ENJOY WITHOUT ANY WORRIES'
Taito ward now has 17 restaurants with halaal certification, a huge step up from when there were only Indian restaurants serving halaal food in the past. This change is in part due to subsidies of up to US$820 offered by the local city government, part of a scheme that started in October.
They used to have only Indian restaurants serving halaal menus. This change is partly due to subsidies of up to 820 US dollars offered by the local city government, thanks to a system launched in October.
"When you travel, you want to enjoy the food of that country, the regions, and if that cannot be done here in Taito ward, it's sad," said director of tourism at Taito City office, Takuji Kwai. "We offer lots of delicious food. So we decided to create an environment where Muslims can enjoy without any worries."
A growing number of local governments are also trying to encourage more of their businesses to cater to Muslim visitors. The halaal exhibition in Japan is one that has seen success, with an increase of 80 exhibitors last year to 120 this year.
"Japan is not a Muslim country so the market is very small," said chairman of the Japan halaal Expo Executive Committee, Yoshichika Terasawa, Chairman. "It's gradually expanding. But it depends on Muslim visitors to Japan. I hope more food suppliers (and) exporters go to the cities to find their new market, the Muslim market."
http://www.channelnewsasia.com/news/asiapacific/japan-s-restaurants-look/2395128.html
---
Coffee Shop Halaal Alert!
February 10, 2016

Amidst our frenzied lives, the phrase 'let's discuss it over a coffee' – appears to be in vogue as a way out for a number of situations.
Everything from sealing an important business deal, to an old school friend reunion, or having a sobering discussion with a marriage partner is today discussed 'over a coffee'.
The setting for many of these are bustling coffee shops located in prominent public spaces or shopping centres, that simultaneously afford the parties involved a opportunity to destress, whilst giving them the space to speak their minds.
As things stand in a country like South Africa, the likelihood would be greater that the coffee outlets we patronise would be non-Muslim owned.
But then, what could ever be so innocuous about a simple coffee?
"Most certainly there are issues beyond the coffee," asserts Moulana Mohammed Saeed Navlakhi, theological director of the South African National Halaal Authority(SANHA).
In a recent interview with Cii Radio, the Halaal expert noted that his organisation's inspections had uncovered concerns as serious as the usage of pork bristle brushes to clean coffee machines at some premises.
"Most certainly confectionery items are critical," the Aalim added.
"Whether it be things like gelatine etc. that are used in such products, or the colourants or flavourants that are found within them."
Over and above the sweet treats, Moulana Navlakhi singled out sandwiches sold at such joints for special mention.
"These sandwiches could probably not be made at the coffee shop, they may be brought in," he explained.
"It could be a simple cheese and tomato sandwich, but they are made at a plant that does bacon and ham sandwiches as well – so I think we have got to be circumspect."
The aalim was pleased to announce a trend of a growing number of coffee outlets now seeking to solicit Halaal status, urging the community to patronise these instead, to uphold our Deeni obligations.
"Rather be safe than sorry," he urged.
Read: http://www.ciibroadcasting.com/2016/02/11/coffee-shop-halaal-alert/
---
halaal food products bill approved by Senate committee
January 26, 2016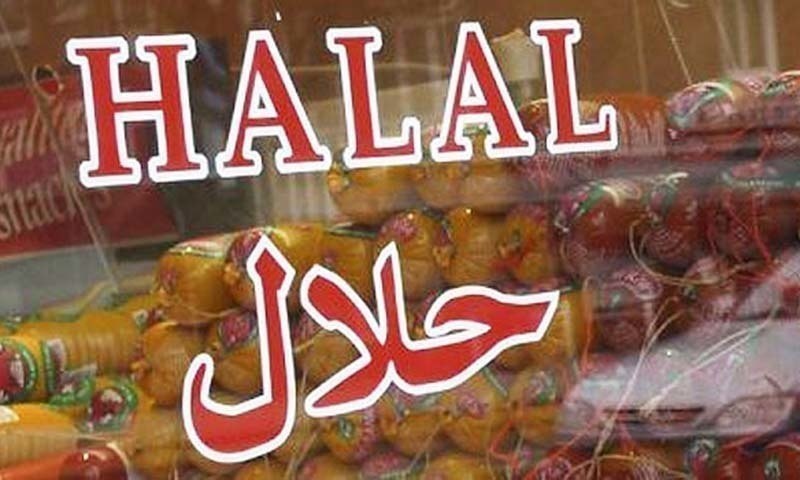 halaal food products bill approved by Senate committee
ISLAMABAD: The Senate Standing Committee on Science and Technology approved on Monday the 'Pakistan halaal Authority Bill, 2015', paving way for the up-gradation of food laws in the country.
The decision was taken at a meeting of the committee held with Senator Usman Saifullah in the chair.
The bill, already approved by the National Assembly in December, will now be presented in the upper house for approval.
Mr Saifullah said that all stakeholders had given their consent to the bill.
The legislation, already passed by the National Assembly, will now be presented in Senate for approval
Science and Technology Secretary Fazal Abbas Maken informed the committee that the ministry had been working on the bill since 2011, and all concerns of stakeholders about it had been addressed.
Minister for Science and Technology Rana Tanvir Hussain asked the committee to approve the bill so that it could be presented in the Senate. He emphasised the need for a strong body to keep vigil on food items.
He said there were possibilities of non-halaal items being used even in sweets and chocolates, and without certification such products could be imported and sold in the market.
The committee members said that laws were needed to discourage sale of items containing Haram ingredients.
They acknowledged that the bill would help increase export of Pakistan's halaal products and said that even India exported certified items having halaal logo. But there is no such obligation on Pakistani exports.
The committee members expressed reservations over the fact that there was no check on use of Haram ingredients in preparation of food items.
The committee was informed that the bill recommended a maximum punishment of three years imprisonment and Rs1 million fine for violating the provisions relating to import/export and marketing of items without halaal logo/description.
Senators agreed that there was a need to establish a single authority to promote trade and commerce with foreign countries keeping in view the 'halaal' aspects of food and non-food items, including leather and other products.
Mr Maken told the meeting that 85 per cent of food items imported by Mulism nations were from non-OIC countries.
The committee was informed that Pakistan's halaal food exports fetched around $200 million per annum.
It was told that the Ministry of Science and Technology did not have the mandate to stop the sale or purchase of items that might contain any Haram ingredient.
According to Mr Maken, it was a provincial subject and provincial governments were responsible to check the sale of items containing Haram ingredients.
The authority would develop and implement strategies for promotion of imports and exports, and trade and commerce with foreign counties and among provinces in halaal articles.
Senator Mian Mohammad Atiq Sheikh suggested that the representative of either poultry or meat sector should be included as a private member in the Board of Pakistan halaal Authority.
If the suggestion is approved by the Senate the bill will again be forwarded to the Natio­nal Assembly for approval with amendment.
---
National Assembly body passes 'Pakistan halaal Authority Bill'
August 28, 2015

National Assembly body passes 'Pakistan halaal Authority Bill'
A parliamentary panel on Thursday unanimously passed "Pakistan halaal Authority Bill, 2015" with recommendation of up to maximum punishment of three years imprisonment and Rs 1 million fine for violating the provisions relating to import/export, marketing of items without halaal logo/description. The National Assembly Standing Committee on Science & Technology met with Tariq Bashir Cheema in the chair and discussed "Pakistan halaal Authority Bill, 2015" and proposed some amendments relating to penalties, powers and functions, constitution of the Executive committee and judiciary matters.
The committee directed the ministry to incorporate such amendments to the draft and unanimously passed the said bill. The parliamentarians as well as officials concerned agreed that there is a need to establish Pakistan halaal Authority to promote imports & exports, trade and commerce with foreign countries and inter-provincial trade and commerce in halaal articles and processes.
Briefing the committee members, the secretary ministry of Science and Technology Fazal Abbas Maken said 85 percent of food imports for OIC are from non-OIC countries where Brazil tops the list with $4.73 billion. Pakistan remains at ninth position with export of $0.2 billion. It was revealed that the ministry does not have the mandate to stop the sale/purchase of items (that may contain any Haram ingredients) in the country. It is a provincial subject and the provincial governments are responsible to discourage items containing haram ingredients.
The proposed law would not only help in discouraging items including haram ingredients but would be used as a tool to capitalise global halaal market. Even India exports certified items having halaal logo; however Pakistan items have no such obligation. The committee members also expressed serious reservations over non-check of haram ingredients in food items even in the federal capital.
According to the proposed law, the government may establish the Pakistan halaal Authority for carrying out the purposes of this Act. The Authority shall be a body corporate having perpetual succession and a common seal, with powers, subject to the provisions of this Act, to acquire and hold property, both movable and immovable and shall by the said name sue and sued.
The Authority would develop and implement strategies, plans and programs for promotion of imports and exports, trade and commerce with foreign counties and inter-provincial trade and commerce in halaal articles and processes. It would recommend mechanism for Accreditation of halaal Certification Bodies and adoption of halaal Certification systems utilising the services of the halaal Accreditation body.
No person shall use, in relation to any article, product or process or in the title of any patent or in any trademark or design the halaal logo except under the terms if a halaal certificate, issued under this Act. No article or process shall be exported from Pakistan with the description or representation of being a halaal article or product unless it bears the halaal logo of the Authority. No food or non-food products shall be marketed of offered for sale with the description or representation of being a halaal article or product within the Islamabad Capital Territory unless it bears the halaal logo of the Authority, having been certified, by the Authority or by an Accredited halaal Certification body.
No court inferior to that of Magistrate shall try any offence punishable under this Act, maintained in the proposed law. The Ministry briefed on the procedure for the election of Pakistan Engineering Council (PEC). It was revealed that on the directives of the Sindh High Court election would be held on August 30, 2015 where the contract has been awarded to NADRA.
---
Muslim man on hunger strike after immigration officers served him pork in Japan
August 31, 2015
A Muslim man detained at the immigration control office in Yokohama, Japan has launched a hunger strike after he was mistakenly served pork.
The man who was detained for deportation procedure on August 12 was served macaroni salad which contained bits of bacon after which he complained and launched a hunger strike the following morning.
The Yokohama branch of the Tokyo Regional Immigration Bureau declined to give information regarding the man's age and nationality.
Read: halaal meat: Industry baffled over tax exemption measure
"Such a mistake is something that should not take place. We will try to avoid a recurrence," an official said.
Despite apologies from the officials, the man continued to refuse meals and took only water and nutritional supplements supplied by a doctor instead of food.
Read: halaal or not: Poultry association hurls eggs at imports
The branch usually asks meal delivery service providers not to use pork in meals for Muslims and checks delivered meals, officials said. They added that they did not know how the slip-up occurred in this case.
The Muslim man is awaiting deportation at the Tokyo Regional Immigration Bureau's Yokohama District.
---
KFC, Pizza Hut sealed in Peshawar over 'expired' food
July 24, 2015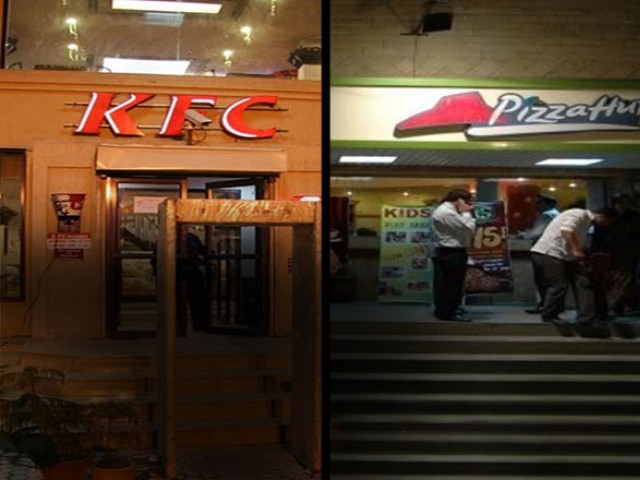 Deputy Commissioner Office Peshawar on Thursday sealed Pizza Hut and KFC outlets for supplying 'expired food' items.
According to Facebook posts by the Deputy Commissioner Office, ADC Osama Warraich and AAC Muhammad Fawad conducted a raid on the directions of Deputy Commissioner Peshawar and found expired food items in the kitchens of both the restaurants.
"Branch manager of Pizza Hut on Shami Road has been arrested and legal action will be taken against Pizza Hut," the Facebook post added.
Read: Eid side-effects: Over 5,000 suffer from stomach-related sicknesses
Further, rotten vegetables and more than 200 expired items were found at KFC on University Road. As a result, the restaurant was sealed.
Read: Punjab Food Authority seals Fatburger outlet in Lahore
On Wednesday, the Punjab Food Authority claimed to have sealed one of the outlets of California-based fast food chain, Fatburger, in Lahore owing to "spoiled meat and vegetables" present in their kitchen.
According to a Facebook post by the authority, Director Ayesha Mumtaz sealed Fatburger's MM Alam Road, Gulberg branch owing to spoiled meat with a "pungent smell, rotten vegetables in cold storage, as well as rancid oil being used for frying purposes".
---
US businessman found guilty of fraud over halaal beef exports
July 14, 2015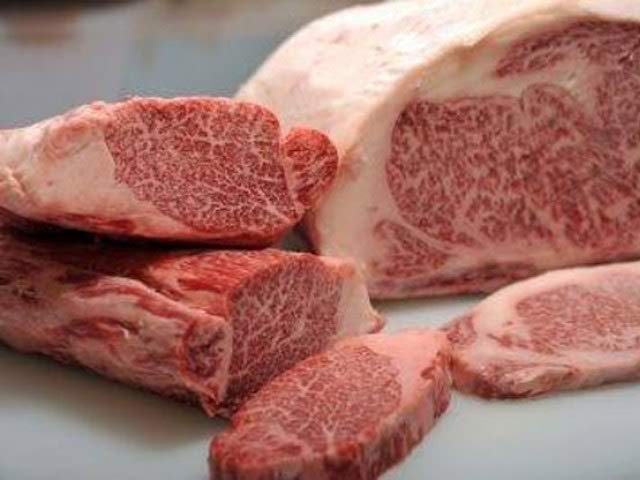 A businessman from Iowa was convicted on Monday of wrongly claiming that beef exported to Malaysia and Indonesia by his company was halaal.
Bill Aossey Jr, the founder of the Midamar Corp, a Cedar Rapids-based company that is considered a pioneer in the sale of halaal meat and food products, was convicted by a federal jury in Cedar Rapids on charges of conspiracy, making false statements on export certificates and wire fraud, the Associated Press reported.
Read: Swedish politician slammed for suggesting halaal food 'turns people into Muslims'
The 73-year-old is also a longtime leader in the city's relatively large Muslim community.
After the verdict, Aossey was held in federal custody. According to Assistant US Attorney Rich Murphy, Aossey may face five or more years in prison.
Prosecutors disclosed that the 73-year-old told his employees to lie about the origin of their products so that they could export them to Malaysia and Indonesia from 2007 to 2010. Both the countries have very strict slaughter standards and they limit imports to only those slaughterhouses which are certified as providers of halaal meat.
The products that were being sent to the two countries came from a Minnesota slaughterhouse, PM beef, which was not approved by them. Aossey told his employees to remove the PM beef tags from the meat and replace them with J F O'Neill Packing Co, which a certified slaughterhouse for halaal meat.
Read: Boosting export revenues: Punjab switches focus to global halaal food market
The businessman confessed to changing the tags but maintained that he was unaware that his actions were criminal.
Aossey's attorney, Haytham Faraj, said he would appeal. He further said that even though Aossey had confessed to the misrepresentation, the customers were satisfied with the meat because PM Beef's slaughtering methods were considered halaal.
A US Department of Agriculture inspector testified that such labeling violations were of a serious nature because they could lead to countries blocking all beef imports from the US.
The company and Aossey's two sons, Midamar directors Jalal and Yahya "Bill" Aossey, are also awaiting trial as part of the yearlong investigation. They have pleaded not guilty to allegations that Midamar sold millions in beef to customers overseas that didn't follow the halaal practices promised in its labeling and advertising.
Aossey's attorney, Faraj, said that his client "a nice old man" who was known in the community for his generosity.
However, during the hearing on Monday, prosecutors were trying to link Aossey to another case in which four suspects were charged with using Midamar's shipping facilities to smuggle weapons to Lebanon.
Faraj said Aossey was unaware of the weapons and shouldn't face "guilt by association.
This article originally appeared on ABC NEWS
---
'Eating halaal can turn you into a Muslim', Sweden politico says
July 08, 2015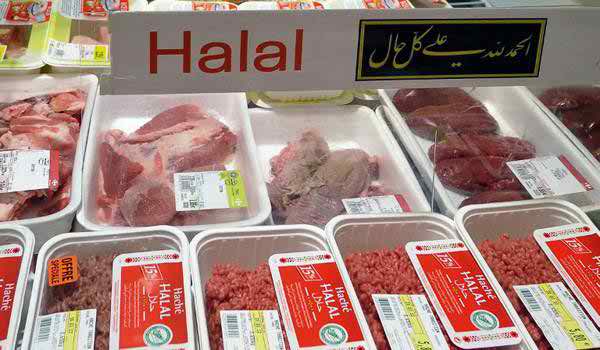 STOCKHOLM: In what could be termed as the worst precedent of Islam-o-phobia, a Swedish politician has sparked a scandal by blurting out that halaal meat has magical powers and can turn you into a Muslim, a report said Wednesday.
"You become a Muslim if you eat halaal meat," Michael Ohman, the head of the nationalist party's Heby wing told the Sala Allehanda newspaper of Sweden.
According to foreign media reports, the nationalist Sweden Democrat party, which has around 20 percent support amongst the population, also wants to ban halaal meat in schools.
The report said that when asked by a reporter if he (Ohman) meant to say that halaal meat had magical powers, Ohman responded by saying, "Yes. This is precisely what we have warned of. They sneak halaal in everywhere."
Ohman, who is a member of the Swedish Democrats from the small town of Heby, which is 115 kilometers northwest of the capital Stockholm, also mentioned he wants to see halaal meat outlawed in local schools because he believes it is against the country's animal welfare laws.
However, a Swedish political scientist told RT, a news agency that the move to condemn halaal practices is unlikely to garner widespread support, as the majority of the population "generally support plurality," and there is a widespread acceptance of Muslim values. --Agencies
---
Sugary drinks may cause 184,000 global deaths a year: study
June 30, 2015
Washington: Sodas and other sugary drinks may cause up to 184,000 deaths a year worldwide, according to a study published Monday in the journal Circulation.
Billed as a first, the report analyzed the global risks of death due to diabetes, cardiovascular diseases and cancers linked to the consumption of sugary drinks.
Researchers estimated that around 133,000 people died from diabetes due to the consumption of what the report called "sugar-sweetened beverages." Around 45,000 people died globally from cardiovascular diseases arising from sugary drink consumption and 6,450 people died from cancers linked to the beverages, researchers estimated.
"Many countries in the world have a significant number of deaths occurring from a single dietary factor, sugar-sweetened beverages. It should be a global priority to substantially reduce or eliminate sugar-sweetened beverages from the diet," said study author Dariush Mozaffarian from Tufts University in Boston.
Mexico had the highest death rate due to sugary beverages with a rate of 450 deaths per million adults, the report said. It was followed by the United States with 125 estimated deaths per million adults.
Researchers also said the general quantity of sugar available in a nation correlated with the country´s frequency of diabetes, cardiovascular disease and cancer.
The report also found 76 percent of deaths related to soda and other sugary drink consumption occurred in low to middle income countries.
Fruit juices were not included in the research, which analyzed 62 dietary surveys conducted between 1980 and 2010 in 51 countries.
---
China bans Muslims from fasting during Ramadan, say Uighur community
June 17, 2015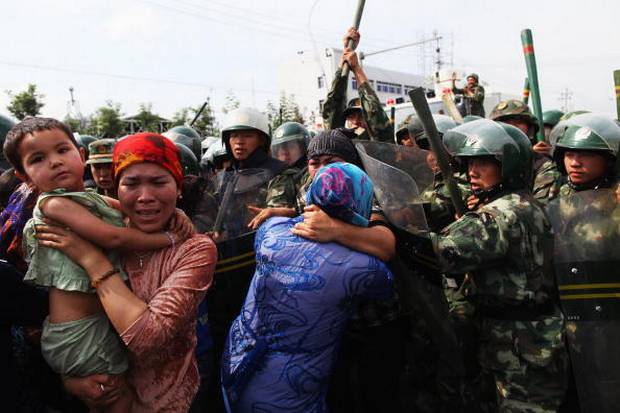 Shops and restaurants are being ordered to stay open during daylight hours - or risk being shut down
China has, once again, banned Ramadan in parts of the far western Xinjiang district for Muslim party members, civil servants, students and teachers.
Muslims throughout the district – which is known to have a minority population of Uighurs – have been told not to fast during the Holy Month.
The Uighur leader, Dilxat Raxit, sees the move as China's attempt to control their Islamic faith and warned that the restrictions would force the Uighur people to resist the rule of the Chinese government even more.
He added: "The faith of the Uighurs has been highly politicised and the increase in controls could cause sharp resistance."
In recent years, Chinese authorities have blamed separatist Uighurs for a string of terrorist attacks on civilian crowds and government institutions, but the group has consistently denied involvement.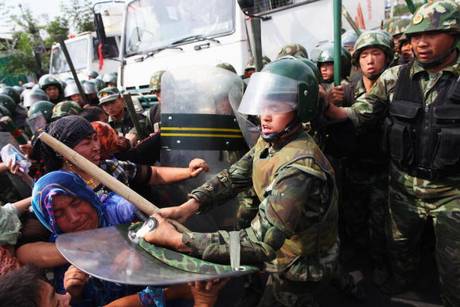 Issues in the Xinjiang region between Uighur Muslims and Chinese authorities have been intensifying over the years
Activists have long-accused Beijing of exaggerating the threat as an excuse to impose restrictions.
Mr Raxit told Radio Free Asia: "They [the Chinese government] are extracting guarantees from parents, promising that their children won't fast on Ramadan."
According to the government's website, halaal restaurants near the Kazakh border are being encouraged by food safety officials to stay open during daylight hours in Ramadan.
READ MORE:
Chinese Uighurs 'join Isis overseas'
156 dead as Muslim uprising hits China
How long should Muslims in northern Europe should fast?

Shops and restaurants owned by Muslins have also been ordered to continue selling cigarettes and alcohol over the course of the month – or be shut down altogether.
Beijing is continuing to crack-down against 'religious extremism' although human rights groups call it 'religious repression', adding that authorities want to prevent Muslims from 'instilling religion' into public bodies.
The ruling party says religion and education should be kept separate and students should not be subject to 'religious influences', although this rule is rarely enforced for children of Han Chinese, who – if they have a religion – are mostly Buddhist, Daoist or Christian.
---
Closing Statement of The Special Meeting Against Non-Muslim Interference to Halaal Issues
June 13-14, 2015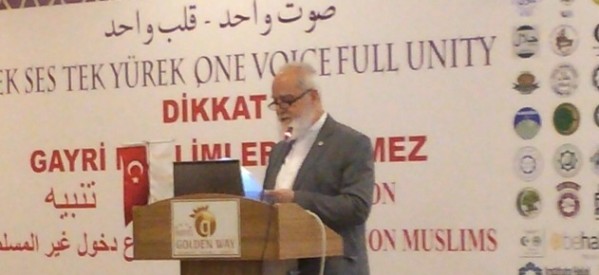 Whereas:
halaal is a divine obligation based on Qur'an and Prophetic teachings.
The distinctive identity and characteristics of a Muslim outlined in Prophetic tradition is adherence to the precepts of halaal
The interpretation, standardization, regulation, governance and application of halaal is regarded as an act of worship.
All acts of worship are predicated on faith and belief
Freedom of thought, conscience and freedom of religion are moral norms granted by human rights principles.
Standardization Authorities of some countries and Unions have embarked on developing standards for halaal without regard to the Islamic Religious Sanctity of the entire halaal certification processes.
They have established technical committees for the development of the said standard in total disregard to the religious concerns being safeguarded by Recognized halaal certification and accreditation authorities worldwide.
Now therefore:
We, as concerned Muslims representing halaal Certification Bodies, Muslim Consumers and Religious Non-Governmental Organizations,
Declare that:
The religious affairs of a faith group vests exclusively with the adherents of that particular faith community
The crafting of halaal standards requires inter alia the skills of qualified Muslim theologians who possess in-depth knowledge of Islamic Law, which is based on Qur'an, Sunnah, Ijma and Qiyas
halaal (Lawful) and Haram (Unlawful) are Islamic precepts that govern the entire life of a Muslim and are accordingly regulated by a deeply spiritual commitment
The verification and administration of halaal cannot be isolated from the notion of worship and therefore should not be reduced to a matter of mere technical compliance.
halaal Certification by non-Muslim entities is deemed null and void in terms of Islamic Law
Intervention by organs of a Secular or Non-Muslim State in the religious affairs of the Muslim community is an infringement of its religious liberties, freedom and consumer rights
Initiatives by Muslim governments to drag non-Muslim entities into halaal for any reason is unacceptable.
We will not accept the legitimacy and validity of any certification or citation aimed at the regulation of halaal by non-Muslims
We remind that halaal is a pure Islamic term and since we will never accept praying behind a non-Muslim, we will not accept Non-Muslims' audits, inspections, testimonies, accreditations and certification pertaining to halaal and such certification documents that might be issued by non- Muslim entities will be rejected.
We will establish a committee with representatives from Islamic NGOs, HCBs and Muslim Consumer Organizations. This committee will address the Islamic organizations and halaal Certification Bodies which have not attended the conference with the aim of reviewing and reconsidering their position in order to speak with one voice against the interference of non-Muslims in Islamic affairs and to avoid discrepancies between Muslim Stakeholders.
We will embark on a mass awareness program alerting Muslim communities to the gross violation of their religious observances.
With the support of all Muslim halaal organizations, we will use all the legal ways to protect and defend our religious freedom and rights.
Thus done and endorsed by the following participated Muslim organizations on the 14th June 2015 in Istanbul:
Adelaide Mosque Islamic Society South Australia

Australia

Asidcom

France

Association halaal Verif

France

A Votre Service, Avs

France

Azka halaal

Kuwait

Be halaal

UK

Department Of halaal Certification Ireland

Ireland

European Supreme halaal Council

Luxemburg

European Centre Of halaal Certification-Gr

Greece

French Union Of Muslim Consumers

France

Gimdes, Association For The Inspection And Certification Of Food And Supplies

Turkey

halaal Assure Ip

UK

halaal Certification Authority

Australia

halaal Certification Center

Russia

halaal Certification Institute

Macedonia

halaal Comitee – Portugal

Portugal

halaal Development Foundation Japan

Japan

halaal Food & Quality Of Islamic Center Of La Vall

Spain

halaal Institute Of Portugal

Portugal

halaal Italia

Italy

halaal Police Foundation

Netherland

halaal Standardization Committee Of Centralized Religious Organisation

Tatarstan

Hayrat Association

Turkey

Het- Institute Of halaal Quality Control

Denmark

Institute For Standards Of Bosnia And Herzegovina

Bosnia & Herzegovina

International Center For halaal Standardization And Certification Of Russia Mufties Council

Russia

International Union Of Muslim Scholars (Iums)

Libya

Islamic Council Of South Africa

South Africa

Islamic Da'wah Council Of The Philippines

Philippine

Islamic Society Of Washington Area

USA

Islamic Council Of Norway, halaal Certification Committee

Norway

Islamic Information, Documentation And Certification

Austria

Ismail Aga Fiqh Committee, Turkey

Turkey

Kuwait Institute For Scientific Research

Kuwait

Memursen

Turkey

Musiad

Turkey

Muslim Association In Denmark

Denmark

Muslim World League

Kingdom Of Saudi Arabia

Nippon Asia halaal Association

Japan

halaal Food International & Chilehalaal

Chile

Rabia Platform

Turkey

South African National halaal Authority, SANHA

South Africa

Supreme Islamic Council Of halaal Meat In Australia Inc, Sichma

Australia

The halaal Catering Argentina

Argentina

World halaal Council

Turkey

World Muslim Consumers Organization

Malaysia
---
UK supermarket Aldi has apologized to customers for selling Black Pudding Pakora erroneously labeled as Halaal despite containing pork.
May 17, 2015
The product contained traces of pork blood and pork skin, both forbidden in Islam.
The Black pudding product was stocked on Aldi shelves as well as online, carrying a UK Health Code stamp which certified it as suitable for Muslims.
After being contacted by enraged customers, the supermarket has apologized and offered refunds to unhappy customers. The Pakora was supplied by Scotland-based company Punjab Pakora, which produces a number of Indian dishes.
The owners of Punjab Pakora, Kushal & Vinita Duggal said the error occurred after to a manager in charge of printing on product labels did not notice the mistake.
"The mistake happened when we did the print run and unfortunately our manager failed to spot this error and got approval for printing. We have been trying our very best and hardest (to correct the issue) and have contacted different clients involved and have sorted the issue."
An Aldi spokesman said the company is investigating the incident.
"Regarding the Punjab Pakora Black Pudding Pakora (Supplied by Punjab Pakora), we have now investigated this matter with the supplier, who has advised that the packaging was incorrectly labeled as halaal-certified and the problem is currently being rectified."
"We apologise for any confusion caused by this unfortunate, isolated matter.
While this is not a food safety or legal compliance issue, any customers who are not satisfied are welcome to return their purchase to store for a full refund."
Enraged customers expressed their frustration that neither Punjab pakora nor Aldi were able to spot the error before it was too late.
"This is absolutely outrageous and I am deeply offended by this," said Manahil Khan, a customer.
"It is demoralising and goes against ones religious morals and scripture…. and I speak on behalf of every Muslim and human that does not deserve to be misled by any sort of false claim of halaal food or lies about what we consume."
http://tribune.com.pk/story/887828/traces-of-blood-and-pork-uk-supermarket-apologises-for-wrongly-labeled-halaal-pakora/